Thank you for purchasing a Kitchen Witch! She is sure to bring your home love and luck!
The following instructions are for the basic body form - images on adding the dress and accessories will be coming soon!

Fold both pipe cleaners in half and then hook them together at the fold - now twist.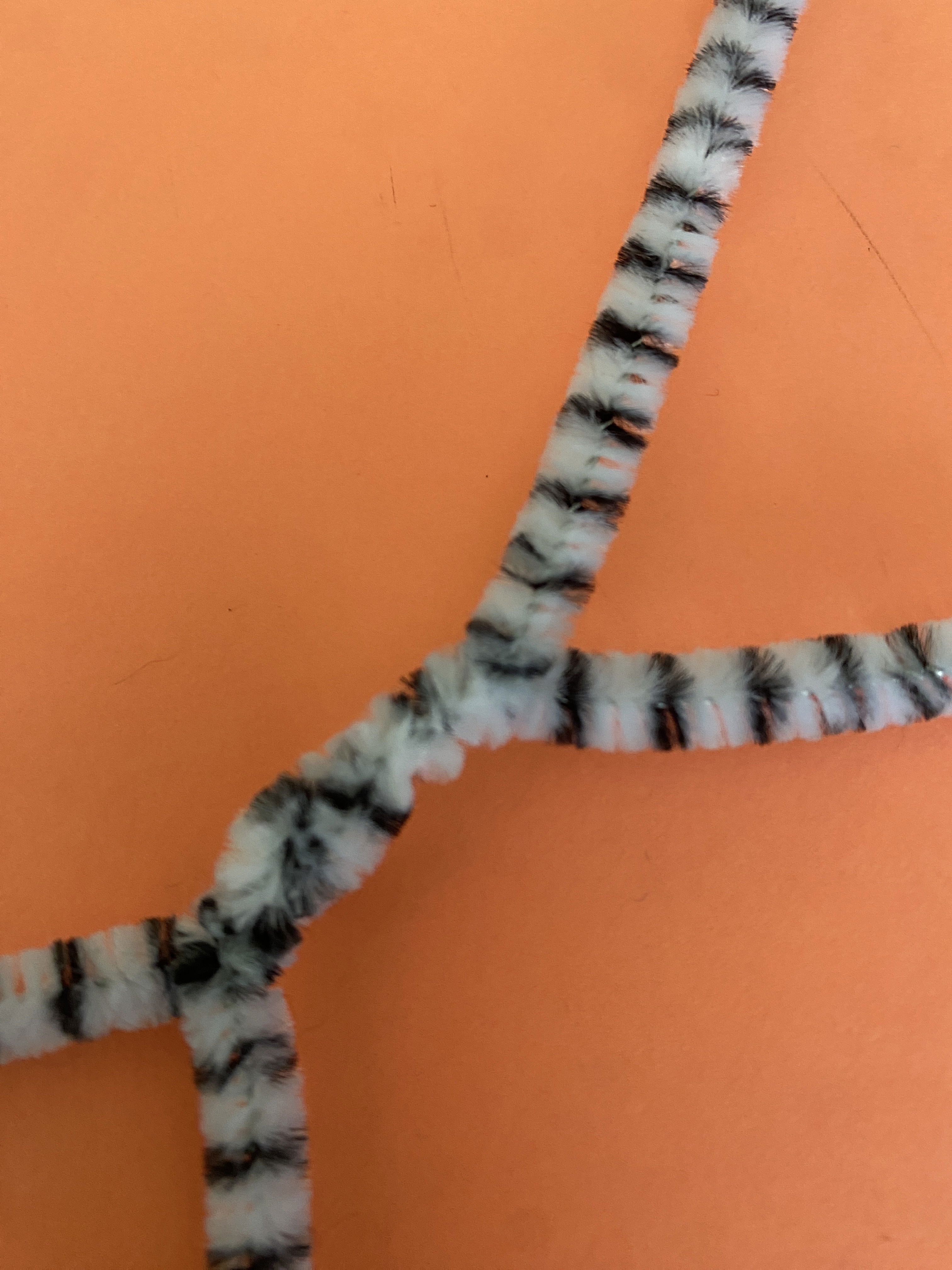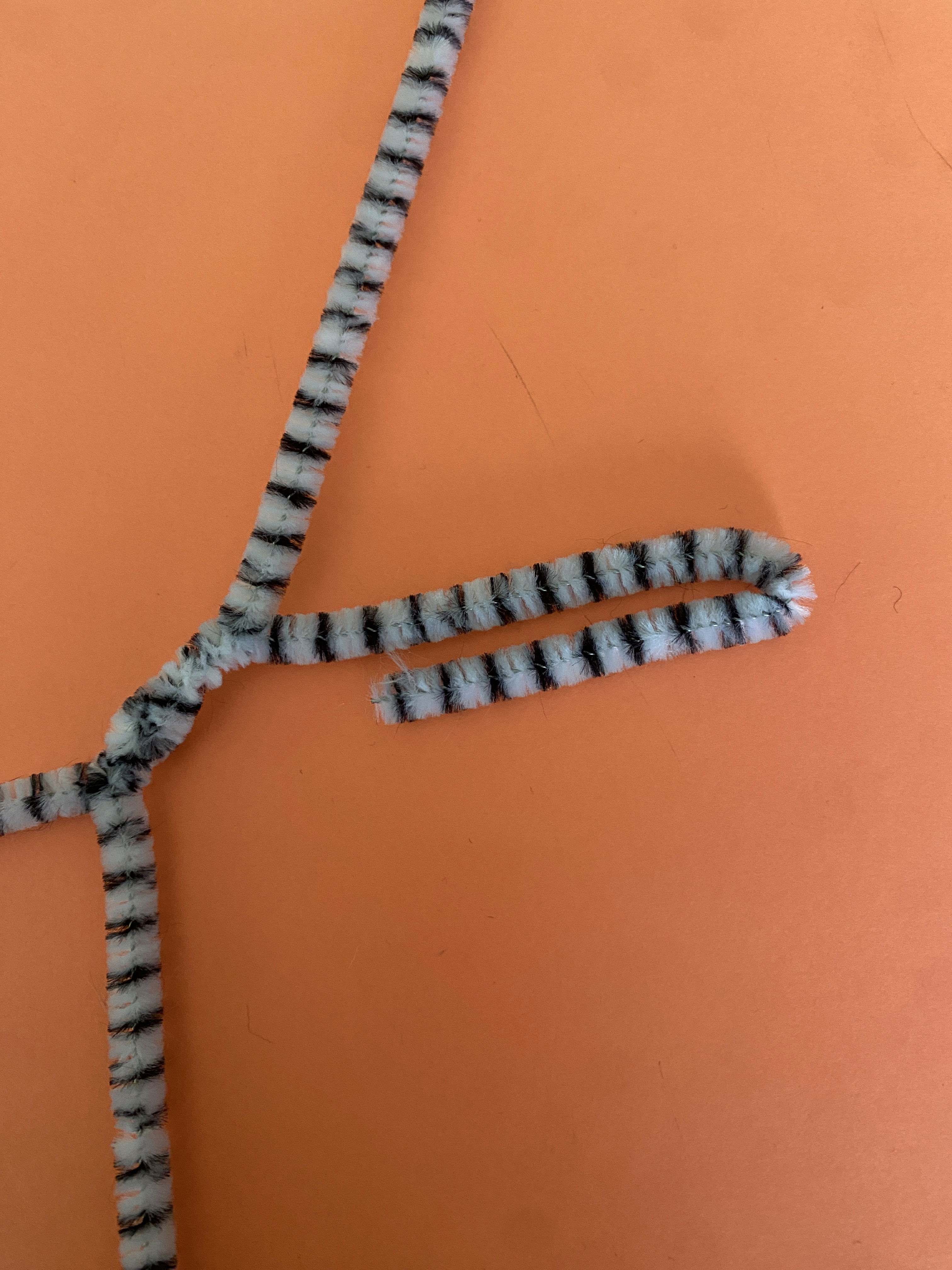 Fold the ends in and twist to secure. - but leave a loop at the end, that will make the "hands," see next image...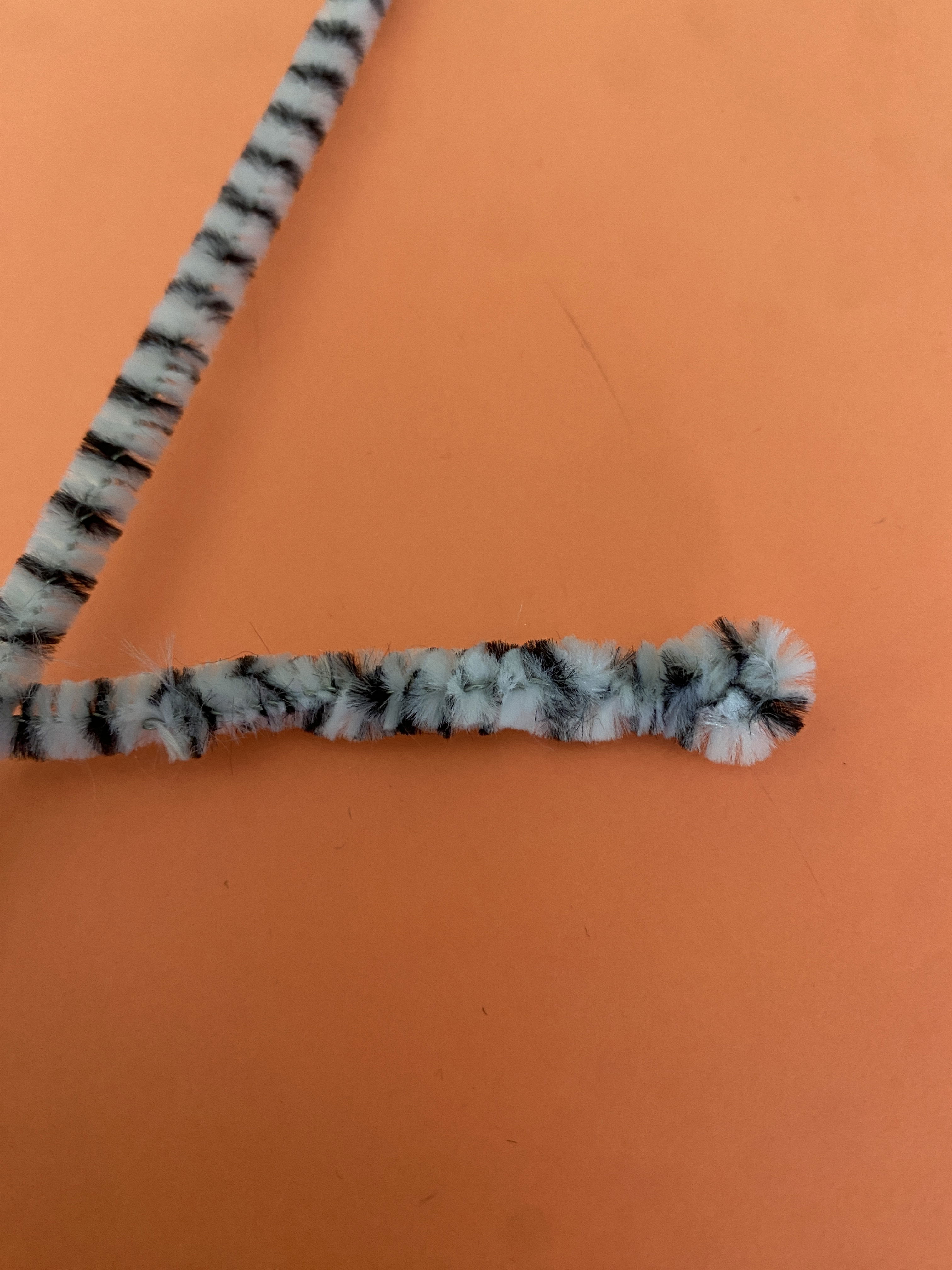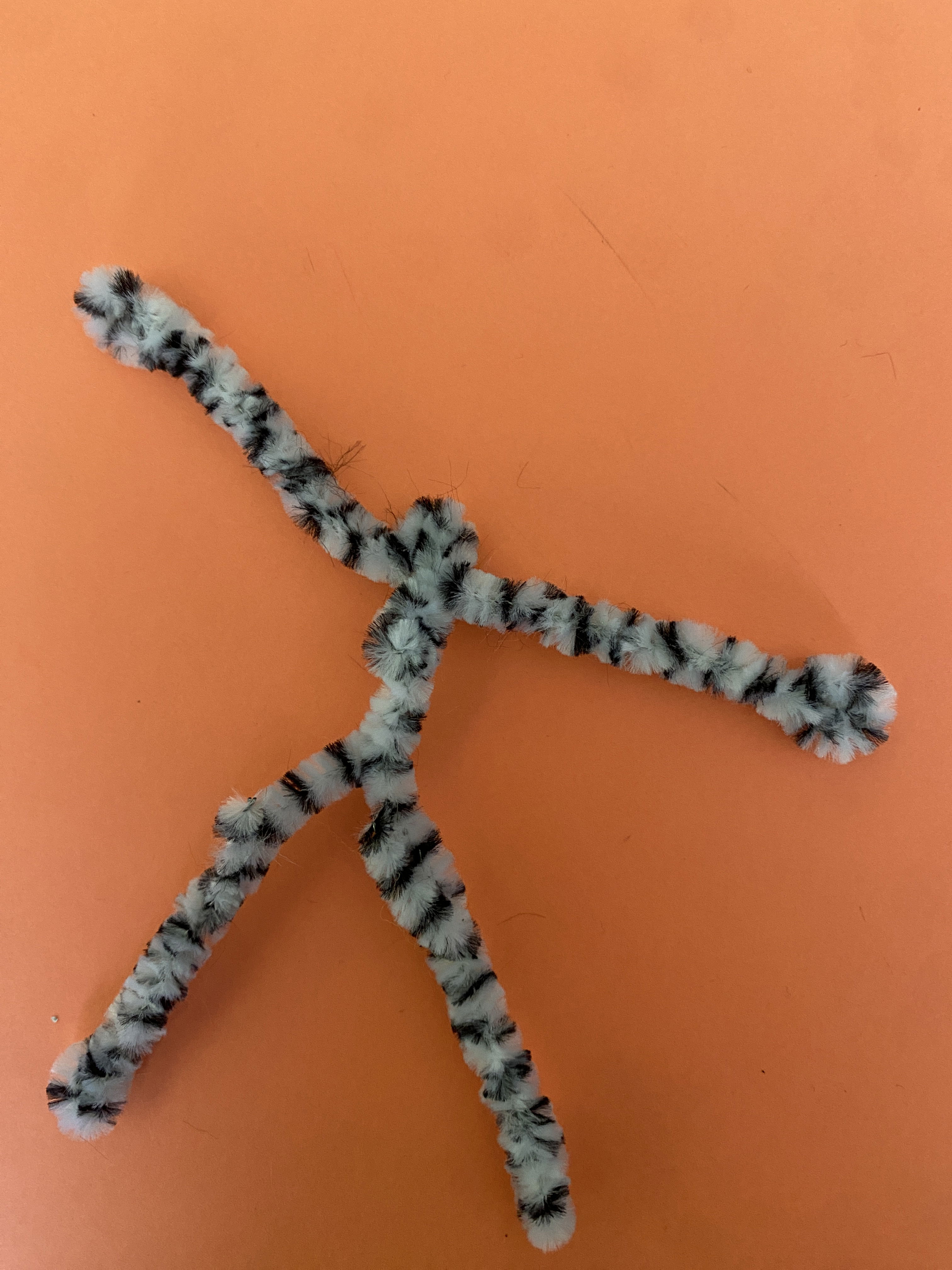 This is the basic form for the base of your doll.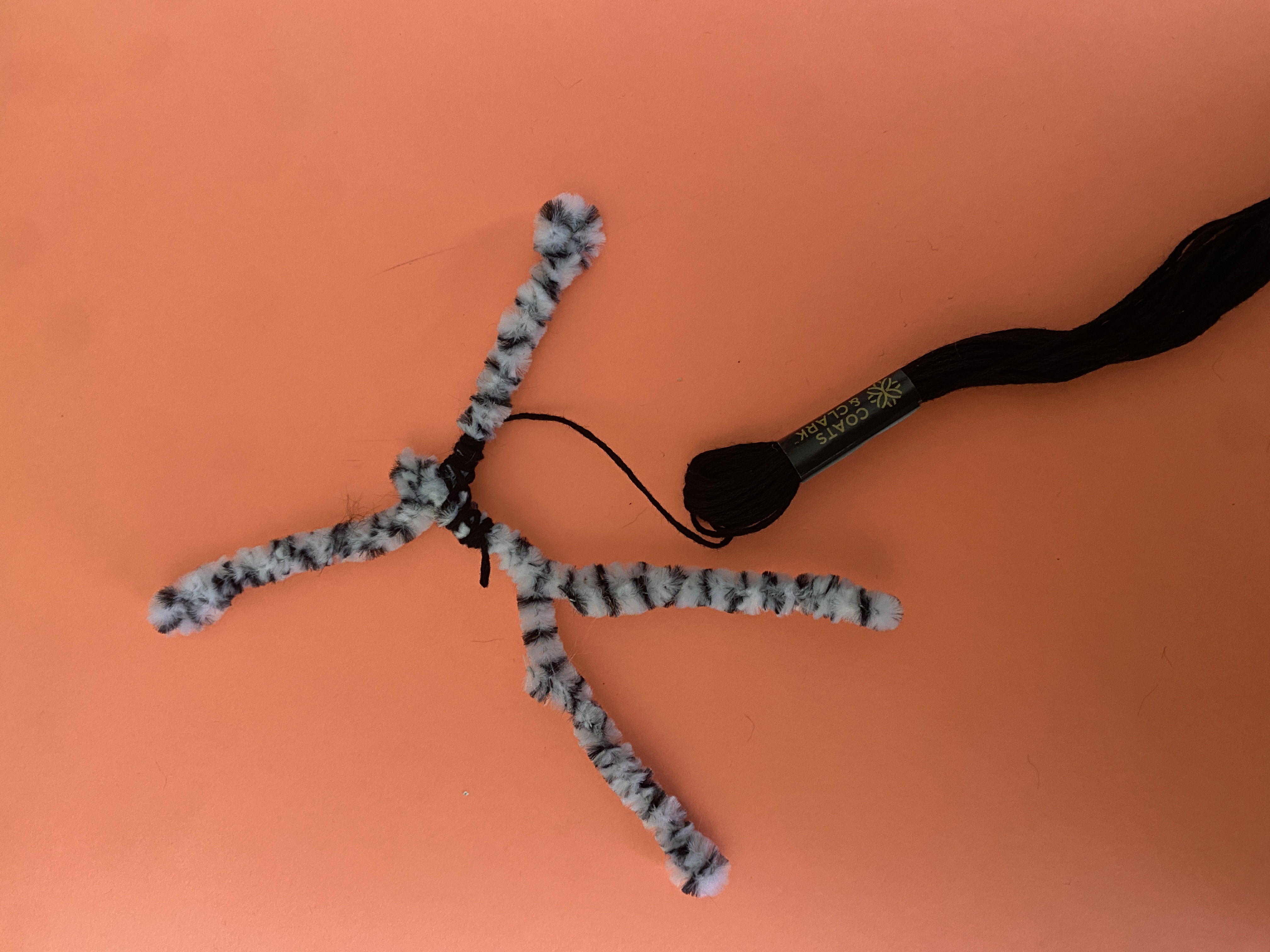 Use the embroidery thread to wrap the doll base. This will make it more secure and provide a finished look for the arms.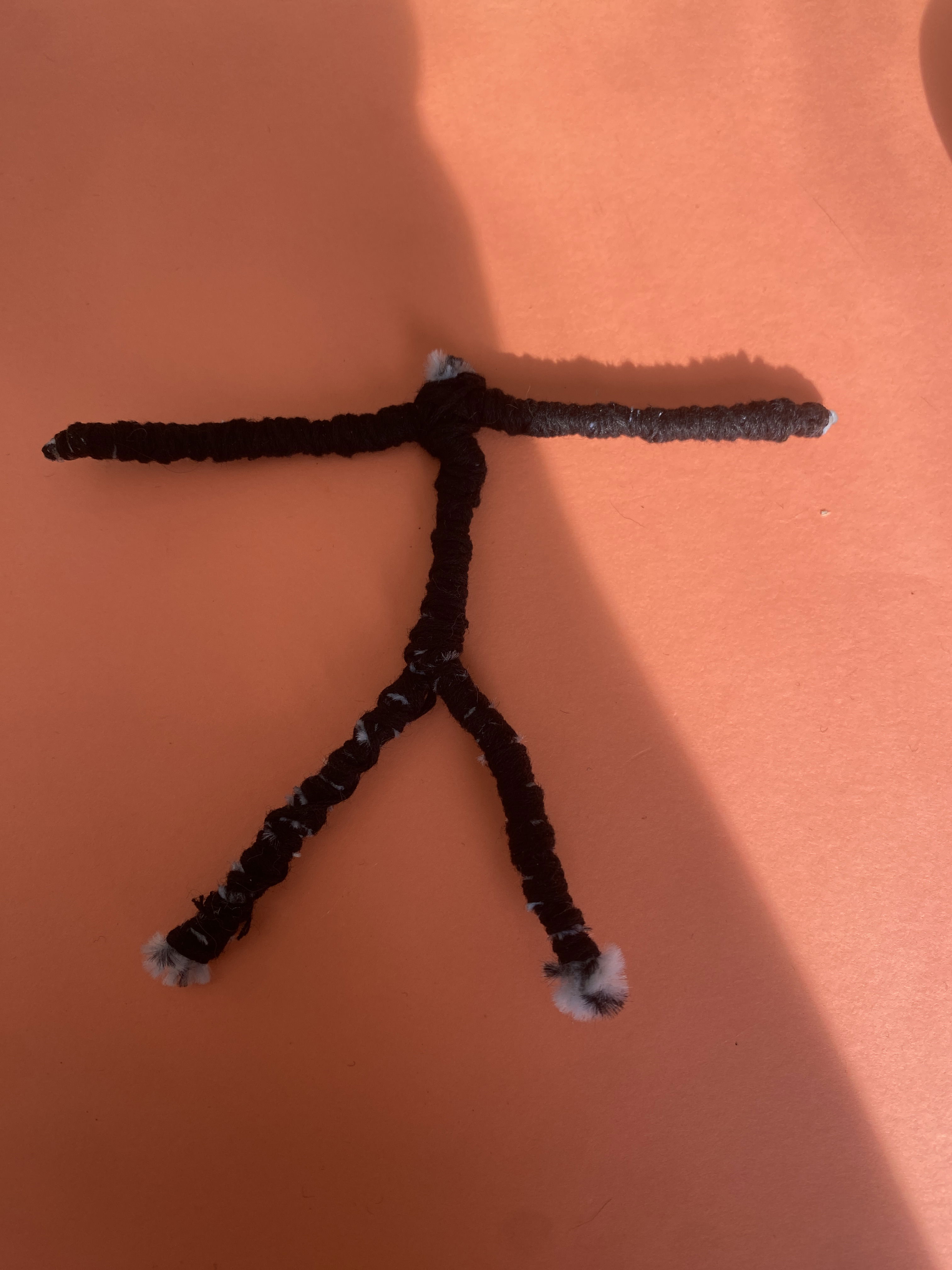 Now you can hot glue the wood ball to the neck!